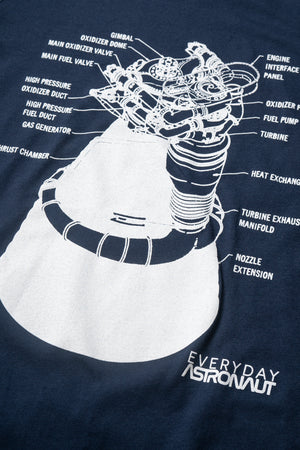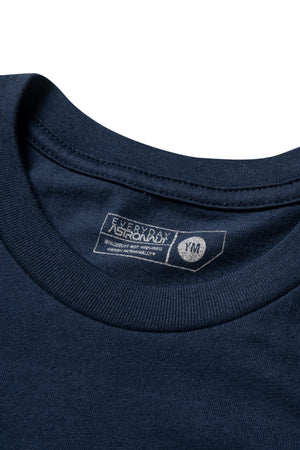 F-1 Engine Schematics Youth Tee
The F-1 rocket engine is the largest and most powerful single chamber liquid fueled rocket engine ever made. 5 of F-1's powered United State's Saturn V rocket that successfully took 12 humans to the surface of the moon for the Apollo Program. It's open cycle gas generator design developed 1,522,000 lbs of thrust [6,770 kN] at sea level. It had a perfect flight record, making it one of the most reliable engines ever made. [No, it never shut down inadvertently, that's the J-2 on the second stage of the Saturn V you're thinking of]
RESOURCES
RECOMMENDED PLANETARY BODY
FEATURES
Unisex Style 
Custom Neck Label
Sew On Tag with "ROCKETDYNE F-1 / 1,522,000 POUNDS OF THRUST"

PRODUCT SPECS
High Quality Screen Print

100% Comfortable Ringspun Cotton

Standard Sizing [size chart]
CARE INSTRUCTION

Machine wash cold with like colors. Non-chlorine bleach when needed. Tumble dry low. Cool iron. Do not dry clean.