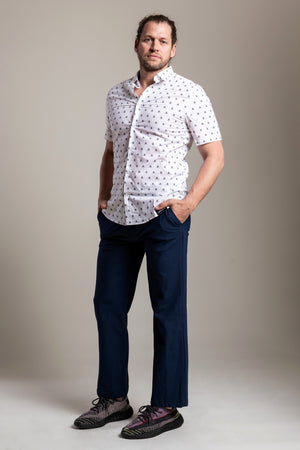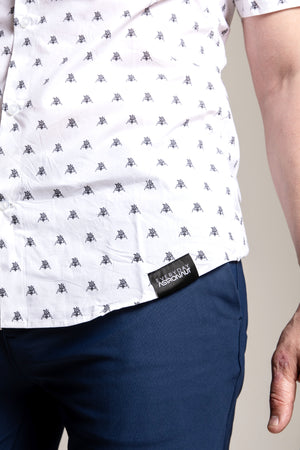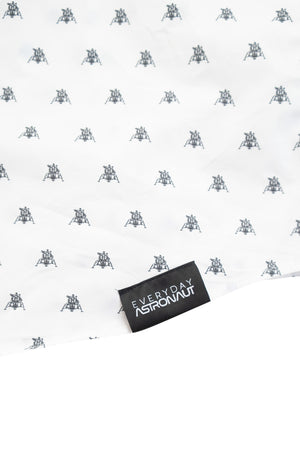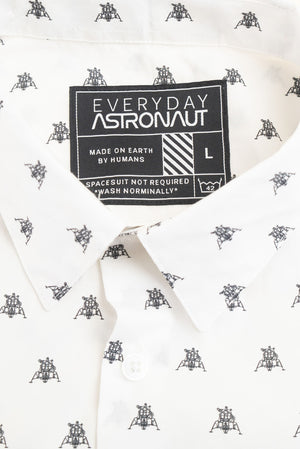 On July 20, 1969, two humans landed on the surface of the moon for the first time onboard the Lunar Module "Eagle". The Apollo Lunar Modules were produced by Grumman and the vehicle was only capable of operating in the vacuum of space. It was aerodynamically and structurally incapable of flying in Earth's atmosphere. In total 6 Lunar Modules landed on the moon during the Apollo program with 100% success. 
RESOURCES
RECOMMENDED PLANETARY BODY
FEATURES
Unisex Style 
Custom Neck Label
Custom Pattern

PRODUCT SPECS
CARE INSTRUCTION

Hand wash separately in cold water. Do not machine wash. Do not bleach. Line dry.