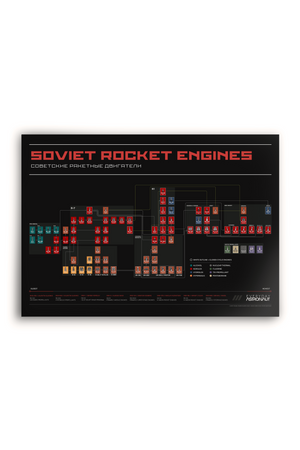 Soviet Rocket Engine Family Poster
The Soviet Union developed what are perhaps even still today some of the best rocket engines ever. They iterated fast, pushed the boundaries and were prolific engineers. 
Keep track of most of the Soviet Rocket Engines that have powered orbital rockets with our ultimate family tree.
RESOURCES
"Soviet Rocket Engine Family Tree

"
RECOMMENDED PLANETARY BODY
PRODUCT SPECS
Tree Researched and Developed by Tim Dodd
100 lb. Matte Poster Print

Dimensions = 61cm x 91cm [24" x 36"]